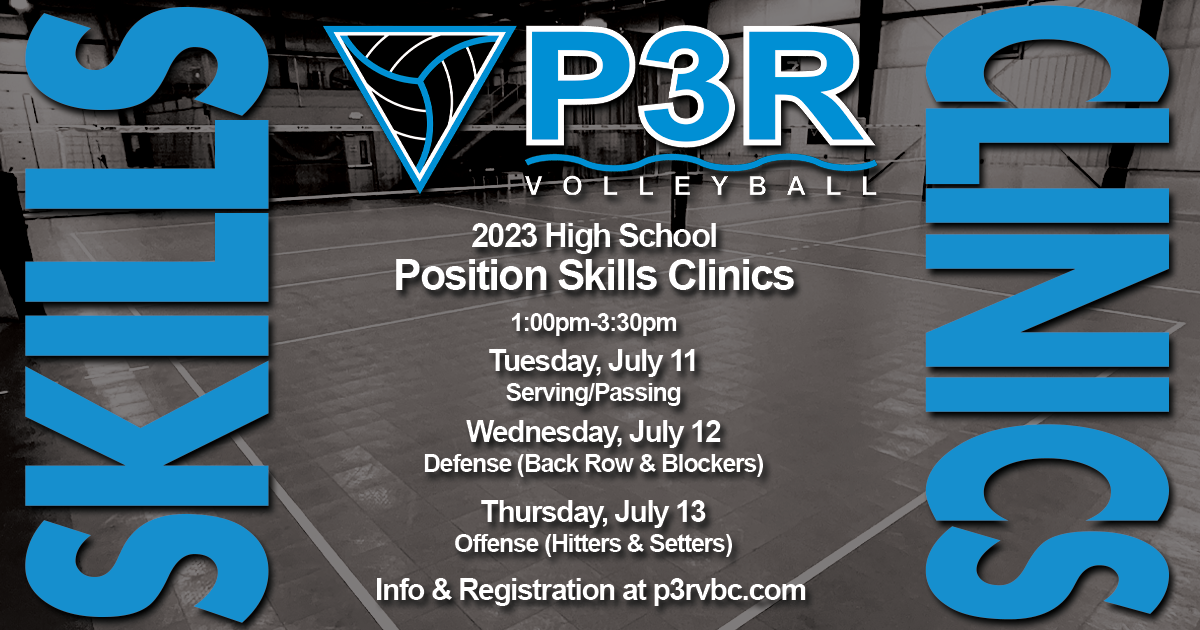 High school players… Get in the gym and get ready for the new club Summer Tryouts as well as your high school tryouts by prepping your skills with P3R coaches. P3R Director of Volleyball and Point Park University Head Coach Bridget Bielich will be heading up three days of clinics for high school players that focus on the skills needed to crack the lineup at tryouts.
Clinics will be broken up not just by position but by skill and different aspects of the game. On July 11, the clinic focus will be on the first-ball contacts of Serving and Serve Receive passing, the basis of every volleyball rally. The Wednesday, July 12 clinic will focus on the Defense side of the game for both back-row players as well as front-row blockers for both technique as well as reading opponent offenses. And finally on July 13, the clinic focus turns to the Offense for both setters and hitters to work on not only tweaking mechanics, but also developing shot diversity and next-level offensive plays.
All clinics will be from 1:00pm to 3:30pm each day for $50 per clinic. The clinics are open to all experienced players going into high school this fall. Clinic spots are limited so register early.